San Antonio's past has had its fair share of horrific crimes here are a few notable ones.
1. Nicholas Barclay:

Nicholas Barclay was a 13-year-old boy who disappeared without a trace after playing basketball.  The case was considered a cold case until out of the blue four years later they received a call from a teenager in France saying it was Nicholas and was reunited with his family. Happily Ever After? Not quite. Something seemed a little bit off and it turned out that the man that claimed to be Nicholas Barclay was actually an Imposter. For more on this bizarre story Check Out the Documentary The Imposter 
2. The battle of the flowers Parade Sniper:
In 1979, a sniper opened fire on the spectators who had gathered to watch the Battle of Flowers Parade. Dozens of shots were fired which resulted in the killing of 2 people and injuring 51 others. The total gunfire lasted for about half an hour after which, the sniper killed himself.
3. Otty Sanchez: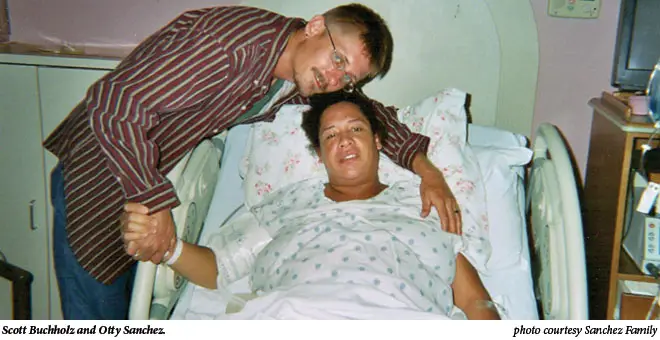 Otty Sanchez dismembered a 3-week old baby as she believed that it was possessed by demons. Due to the mental illness, she was found not guilty by the court.
4. Florence Elder:
Florence Elder's body was found in the San Antonio river with 31 stab wounds. Initially the husband was suspected of the crime but there was no clear evidence. Later on, a laughing maniac was arrest by the police in relation with the case, While he had been accused of attacking numerous woman , no evidence was found against him in this particular case. The case still remains unsolved.
5. Bobbi Barker:
Bobbi Barker was murdered in 1982 when her body was found in a home along with the body of her maid. She was brutally stabbed 10 times and her maid was shot in the head. The case still remains unsolved.
6. Monika Rizzo: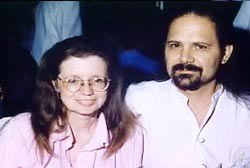 In 1997, Monika Rizzo was last seen leaving her office and remained missing for years. Police, later on, received a phone call which stated that they should check the backyard of her house. A slew of Bones was found in the backyard of her house which upon testing confirmed that they the victims. However, due to the lack of evidence, the police could not build a case against the husband or anyone else. The case remains unsolved.